We are experiencing a global pandemic, overt acts of anti-blackness and racism, many cuts that affect people with disabilities like never before, increased housing insecurity and our country stands divided. 
This video hosted by Uniting to End Violence Against People with Disabilities features Max Barrows, Renee Lopez, and Mel Phillips, as they discuss specific issues that impact people with disabilities related to voting. They highlight best practices and provides concrete options and resources to ensure that people with disabilities can vote.
Vote: Uniting to End Violence against People with Disabilities
Uniting to End Violence Against People with Disabilities is a national Coalition comprised of activists with disabilities as well as disability rights and anti-violence advocates. The work of this Coalition is funded by the NoVo Foundation and led through a partnership between the Vera Institute of Justice and the National Resource Center on Domestic Violence.
The work of Uniting to End Violence Against People with Disabilities centers the lived experiences of those most impacted and commits to ending violence against people with disabilities while dismantling racism and ableism.
The Black, Indigenous and People of Color from the Coalition invite you to take action and vote in the November 2020 election! Never in the history of voting has voting become so important to people with disabilities. 
But first, a little history of the hard-won fight for the right to vote, especially for women, people of color, and people with disabilities. 
The right to vote for women, known as Women's Suffrage, was a steady movement that lasted for many decades in the search for equal democratic rights. No female had the right to vote. It wasn't until 1919, when the House proposed a vote in favor of the Susan Anthony Amendment allowing white women the right to vote.
Martin Luther King Jr. organized peaceful, non-violent demonstrations to press the government to grant African Americans their civil voting
rights. He urged the government to register all citizens of the US who had qualified to vote, and to remove poll taxes, literacy tests, or other restrictions. It was not until 1965 that a law allowing African Americans to vote was passed.
Americans with Disabilities Act (ADA), Congress found that there was still consistent discrimination against people with disabilities in critical areas like voting. The ADA promoted the fundamental right to vote by improving access for people with disabilities to registration facilities and polling places for elections. This Act was very important because it made sure that everyone could get to the polling place, enter the voting booth, and understand the instructions for voting.  
As you all can see, much went into fighting for the right to vote. 
Today, you have the power of the vote. Unfortunately, in today's climate many of us with disabilities are limited in being able to vote in person due to the Covid-19 pandemic. 
But you have choices!
Vote-by-mail: this refers to voting via a ballot received by mail or picked up by or for a voter who is unable or unwilling to go to the polls to vote during early voting or Election Day. A voter does not have to be absent from the county of residence or have an excuse in order to vote-by-mail except on Election Day. To receive a vote-by-mail ballot, the voter or authorized person must contact their county Supervisor of Elections. An example from a county in Florida.
Early In-Person Voting: Voters can cast a ballot by appearing in person at a local elections office or other designated location during a designated period prior to Election Day.

Vote In-Person on Election Day: As a voter with a disability, you have the right to:

Vote privately and independently

Have an accessible polling place with voting machines for voters with disabilities 
You may either:
Seek assistance from workers at the polling place who have been trained to use the accessible voting machine, or

Bring someone to help you vote

You may request your local election officials to tell you about any voting aids, voting assistance, and absentee ballot procedures that are available

Ensure your right to accessible elections. For more information, contact

the U.S. Election Assistance Commission - By phone at 866-747-1471 or by email a

t 

listen@eac.gov

.
YOU as an American have the right to vote. 
EDUCATE yourself on the accessibility, timelines and options available to you. 
USE them to make your voice heard and your vote count. 
This is not a time to be afraid but a time to be powerful!
"Vote As If Your Life Depends On It" - because it does! - Justin Dart
In Solidarity,
Uniting to end Violence against People with Disabilities Coalition
Check out these additional resources.
Your Voice Counts: Self Advocate Guide on Voting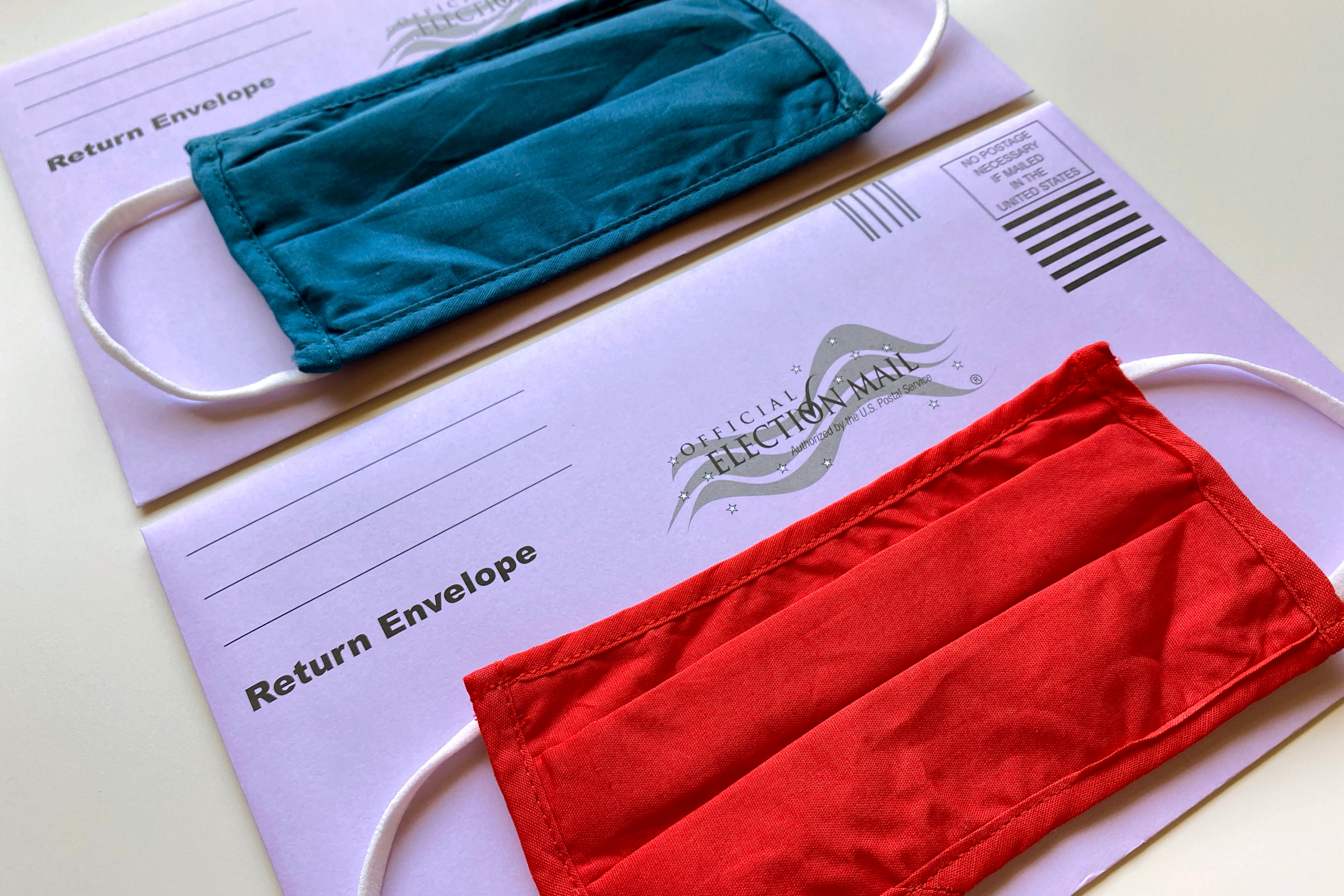 Rev Up: a network composed of state and national coalitions that work to advance the Disability Vote. REV UP's mission is to foster civic engagement and protect the voting rights of Americans with disabilities.
Disability Voter Guide by the Arc