Domestic Violence Awareness Month (DVAM) is a national campaign dedicated to raising awareness about domestic violence. Every October, organizations and individuals unite across the country for a national effort to uplift the needs, voices, and experiences of survivors. Congress declared the month of October to be Domestic Violence Awareness Month in 1989. 
For DVAM 2023, the Domestic Violence Awareness Project is proud to share the theme Heal, Hold & Center. This DVAM and beyond, we must work together, embrace the many cultural ways we can heal from violence and oppression, commit to holding space for survivors, and center those most marginalized in all of our efforts to end domestic violence. As we heal, hold, and center survivors, especially those navigating anti-Blackness and other systems of oppression, we remain grounded in the knowledge that there is no survivor justice without racial justice. 
Check out our latest blog post to see all of our upcoming activities for DVAM 2023!
#HealHoldCenter Campaign
Action Guide
Download the full #HealHoldCenter Action guide and related resources (coming soon!).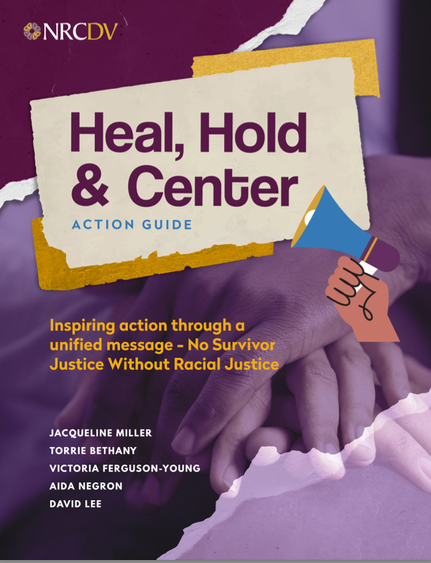 Heal, Hold & Center Action Guide - link coming soon!
Sample social media posts - link coming soon!
Universal Prayers 
Marketing Materials
The following materials and graphics have been developed to assist in the visual messaging of #HealHoldCenter.
Zoom Virtual Background
---
Social Media Cards